Fortaleza, Ceará

Fortaleza

This page has information about how to arrive in Fortaleza and how to move around.
The image below shows a basic map of Fortaleza.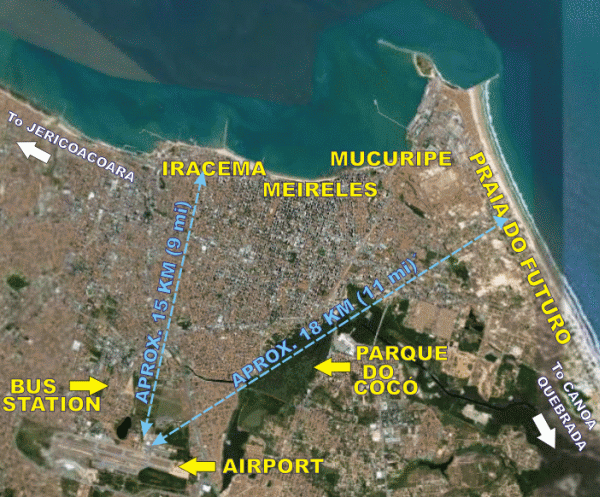 Arriving in Fortaleza

Fortaleza International Airport. Arriving in Fortaleza by plane.


Fortaleza Bus station. Arriving in Fortaleza by bus.


Moving around in Fortaleza

Buses. Useful bus lines within the city.


Underground trains. Still being constructed.


Taxis. Tips on taxis.


Renting a Car. Information about renting a car.