Pacoti

Fortaleza


Ceará


Cities of Ceará


With 11.3 thousand inhabitants, tourists reach Pacoti, which is 95 km from Fortaleza, by CE-065 and CE-356.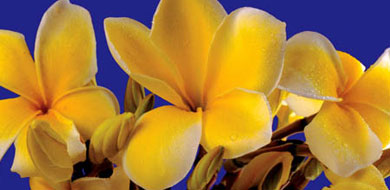 Pacoti flowers
Pacoti is famous for its chayote production. But that's not all. A ride through the rural area will reveal the colorful roses and the positive effects flower cultivation brings to local economy. For nature lovers, this town is a very interesting destination. Furada and Veado Waterfalls are unforgettable views.

The Mountain Flowers Festival is the big event in Pacoti (see report by newspaper O Povo about the 2006 edition of the Pacoti Flowers Festival), stirring up the town and reminding producers of the region to keep investing in flower cultivation. In this festival, besides having a great opportunity for making business, visitors can participate in the roses distribution and in workshops to make flower ornaments, ornamental plants, bonsais and also cookery courses.

Handcraft is characterized by pottery, leather, crochet and homemade sweets. If tourists wish to learn a little about Pacoti's History, there is the Arc of Triumph, Raimundo Siebra Gallery and Our Lady of Conceição Church. A good and peaceful rest is possible at the quiet São Luiz Farm.

Pacoti is also famous for its ranches and cottages, great places to relax and run away from the hectic life in big cities, such as Vale das Flores Ranch Hotel and Nosso Sítio Cottage (see below).


Nosso Sítio Cottage
Visit site: Chalé Nosso Sítio.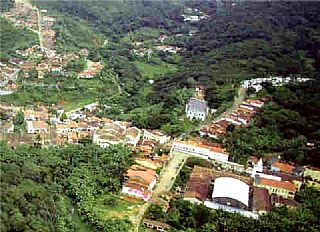 Pacoti aerial view
A place where tourists can enjoy the beauty and the comfort of the mountain. In the entrance to Pacoti, visitors find a tourist complex with interesting activities for all ages. There are many options, being the highlight direct contact with nature. The place, known as Nosso Sítio Cottage is right in the middle of the Baturité Mountain Range Environmentally Protected Area, in the Pacoti riverhead.

The ecologic tracks, which can be made on foot or on bikes, are a great option for those who want to enjoy nature. The main track is the Shrine Track, which leads to a sightseeing spot where the whole town of Pacoti can be seen and to Our Lady of Conception, where people can pray and light candles. Besides all these natural attractions, visitors have the opportunity to see the art gallery or buy local products at the Handcraft Central. At the location, there is a place for sports.

The complex offers cart and horseback rides and also visits to the plantations, an opportunity to check on the main activities and agricultural products in the region. Lodging in cozy cabins. The restaurant serves mutton and salad as main dish and also many options of steak. The meals are served by the lake, where tourists can also enjoy the kayak and the paddle boat and also shower and enjoy peaceful fishing. This complex is in the entrance of the town, on the road between Guaramiranga and Pacoti. More information on the phones 00 55 85 3234-5817 or 00 55 85 3325-1234.

More information about Pacoti:
http://www.pacoti.ce.gov.br. Official site, maintained by the city Government.
Carnival in Pacoti. Filmed in 2007.

Source of information: State of Ceara Tourism Authority.

Top of Page