Meruoca

Fortaleza


Ceara


Cities of Ceara


Distance from Fortaleza: 277 km.
Population: 11,700 inhab.


View Larger Map


Surrounded by exuberant green, 700 meters high, the town of Meruoca has a pleasant weather and a lot of virgin nature to be discovered. The town preserves, in its urban area, some attractions like Our Lady of Conceição Church, its patroness. The church was built in the 18th century (1759). Another treasure from the past is an indigenous graveyard, where skeletons from thousands of years ago were found.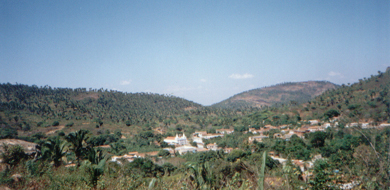 Ecologic Tourism is an alternative visit to this beautiful mountainous region. There are rappels descending waterfalls, trekking on the Ecologic Urban Trail, a ride to Frecheiras Dam, Picos Shower and waterfalls that form natural pools, such as Buraco da Velha waterfall. A trip to the districts reveals the ancient cultural traditions at the flour mills, homemade sweets factories and the direct trade with artisans for handcraft.

Another visiting spot in town is The Cross of Romana Slave Shrine. According to the legend, in the beginning of the 19th century, a slave called Romana was beaten to death. Visitors at the time revealed that they were given miracles. The belief spread all over and today there are pilgrimages to the place, where people make requests or show their gratitude for conquests.

The cuisine in the region is attractive to the eyes and the stomach. Sweets, tapioca, cheese, small biscuits called peta, rapaduras and native cachaça can all be found at the weekly markets and in the stores in the town and villages in the region.

Source of information: State of Ceara Tourism Authority.